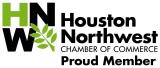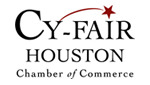 products
Product Lines
Compliance Review Services offers several products for all your compliance needs.
Our services include (click for more information):
'47 Brand Houston Texans Chill Adjustable Hat - Navy Blue,Men's Denver Broncos Navy End Around Pullover Hoodie,Cleveland Browns Riddell Mini Replica Helmet Baltimore Ravens Jerseys Nike.Girls Infant Green Bay Packers Green Spirit Dress,Kansas City Chiefs Red Captain Backpack,Men's Oakland Raiders Nike Black Kick Off Staff Performance Pullover Hoodie.Youth San Francisco 49ers Carlos Hyde Nike Scarlet Team Color Game Jersey,Newborn/Infant Seattle Seahawks Pacifier with Clip,Girls Youth Tennessee Titans 5th & Ocean by New Era Navy Leopard Logo Tri-Blend Tank Top NFL Jerseys Baltimore Ravens Sale.WomenĄŻs Baltimore Ravens Dennis Pitta Nike Purple Game Jersey,Women's Atlanta Falcons Touch by Alyssa Milano Red Kari Thermal,Women's Indianapolis Colts G-III 4Her by Carl Banks Power Play III T-Shirt - White.Mens Oakland Raiders Black Touchback VI Full Zip Hoodie,Preschool Pittsburgh Steelers Black Unbreakable Flex Pullover Hoodie,Atlanta Falcons Universal Auto Sun Shade Baltimore Ravens 2016 Jerseys.New Orleans Saints Super Bowl Champions 24kt Gold Coin Etched Desktop Acrylic,Women's Chicago Bears Gale Sayers Navy Blue Retired Player Jersey,Women's Pittsburgh Steelers Majestic Black Play For Me T-Shirt.Men's Kansas City Chiefs Antigua Red Century Polo,Mens New England Patriots Gray Fleece Crew Sweatshirt,Youth Tennessee Titans New Era Navy/Gray On Field Sport Cuffed Knit Hat.Baltimore Ravens Hello Kitty Backpack,Men's Cincinnati Bengals A Joe Flacco Sale Jerseys.J. Green Pro Line Black Gold Collection Jersey,Youth Seattle Seahawks Walter Jones Nike Navy Blue Retired Game Jersey
Start-up Product Lines
Starting an agency is an exciting and potentially overwhelming prospect. Compliance Review Services, Inc., has years of experience in getting startups off the ground and assisting both seasoned professionals and individuals new to home health care to navigate the complex process of getting an agency through a successful initial survey. Our approach is to mentor our clients through the process of starting a business, and we are committed to always be there for them. When the state arrives at our clients' offices, we provide on-site support.
We offer the following startup packages: