about
About Our Firm
Mission Statement
Our mission is to provide quality consulting services, at an affordable rate, and help home health agencies help themselves to stay in compliance with state, federal, and all other regulatory agencies.
Compliance Review Services, Inc., is a home health/hospice nurse consulting firm headquartered in northwest Houston, Texas. The company was founded in 1997 by Dr. Kimberley Kelly DNP MSN BSN RN LNC. As a veteran of direct patient care, Kimberley recognized the need for consultants with field experience to assist home health care concerns with the challenges of staying compliant in a heavily regulated environment.
Founded in Texas, the company has expanded to include Arizona, Colorado, Florida, North Carolina, Ohio, Oklahoma, Pennsylvania, and South Dakota. Today, Compliance Review Services employs registered and vocational nurse consultants in addition to experts in information management, security, and privacy. The company is actively involved with multiple industry organizations and is a past member of the Texas Association of Home Care.
Click here to find out more about our company (requires PowerPoint).

View our commercials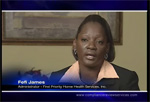 1.16 MB - WMV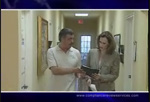 1.17 MB - WMV
Listen to our radio interviews:
Hospice Radio
Program Part 1
Hospice Radio
Program Part 2
Location
Compliance Review Services, Inc.
11210 Steeplecrest Drive Suite 120
Houston Texas 77065

Phone: 832-781-2140
Fax: 832-213-4943
Email: dr.kimberleykelly@compliancereviewservices.com


Client Office Appointments:
9am-1pm or individually based on schedules
No appointments after 4pm or on weekends
Hours:
8:30 AM to 4:30 PM Monday through Thursday
8:30 AM to 12:30 PM Friday
Summer Hours: (May 31 - Sept 3 each year):
8:30 am - 12:30 pm Monday - Friday
Holiday Closures:
New Years Day
Memorial Day
President's Day
4th of July
Xmas Eve and Xmas Day
Thanksgiving Day and the Friday after
Click here
for directions to our office.