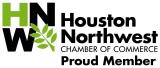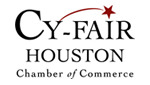 about
About Our Firm
Mission Statement
Our mission is to provide quality consulting services, at an affordable rate, and help home health agencies help themselves to stay in compliance with state, federal, and all other regulatory agencies.
Compliance Review Services, Inc., is a home health/hospice nurse consulting firm headquartered in northwest Houston, Texas. The company was founded in 1997 by Kimberley Kelly RN BSN MSN LNC. As a veteran of direct patient care, Kimberley recognized the need for consultants with field experience to assist home health care concerns with the challenges of staying compliant in a heavily regulated environment.
Founded in Texas, the company has expanded to include Arizona, Colorado, Florida, North Carolina, Ohio, Oklahoma, Pennsylvania, and South Dakota. Today, Compliance Review Services employs registered and vocational nurse consultants in addition to experts in information management, security, and privacy. The company is actively involved with multiple industry organizations and is a past member of the Texas Association of Home Care.
Click here to find out more about our company (requires PowerPoint).

View our commercials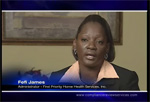 1.16 MB - WMV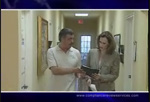 1.17 MB - WMV
Listen to our radio interviews:
Hospice Radio
Program Part 1
Hospice Radio
Program Part 2
Youth Pittsburgh Steelers Black Flat Visor Snapback Adjustable Hat,Denver Broncos 34" Vinyl-Coated Windshield Decal,Women's Seattle Seahawks Majestic Navy Commanding Lead Fleece Pants.Boys Pittsburgh Steelers Black Refract Heavyweight Jacket,Mens Baltimore Ravens Charcoal/Black Blue Line Reversible Wool Jacket Cheap Indianapolis Colts Jerseys.San Francisco 49ers 24" X 39" Coir Door Mat,Womens Philadelphia Eagles '47 Brand Green Carrien Visor Knits Hat,Men's Seattle Seahawks '47 College Navy On the Fifty Super Bowl XLVIII Champ Flanker T-Shirt.Women's Cleveland Browns New Era Brown Sweet Script 9TWENTY Adjustable Hat,New England Patriots Infant Dream Job T-Shirt - Navy Blue,Men's Tampa Bay Buccaneers Pro Line Red Big & Tall Duval T-Shirt.Mens New York Jets Joe Namath Mitchell & Ness White 1968 Retired Player Vintage Replica Jersey,Women's Oakland Raiders Majestic Black Preseason Favorite IV Pullover Hoodie Indianapolis Colts Jerseys.Mens Denver Broncos Orange Free Safety Long Sleeve Thermal T-Shirt,Men's Miami Dolphins Ndamukong Suh Nike Aqua Game Jersey,Tervis Tumbler San Francisco 49ers 16oz Wholesale Indianapolis Colts Jerseys Online. Tumbler with Lid Indianapolis Colts Football.Men's New England Patriots Malcolm Butler Nike Navy Blue Game Jersey,Women's Miami Dolphins Nike Orange Wordmark T-Shirt,Mens Cincinnati Bengals Antigua Orange Volt Crew Sweatshirt Indianapolis Colts Jerseys.Chicago Bears Women's Cheer Bowler Purse - Navy Blue,Seattle Seahawks 2oz. Cordial Bottoms Up Collector Glass,Toddler New York Giants For Bare Feet Big Logo & Name Socks
Location
Compliance Review Services, Inc.
11201 Steeple Park Drive
Houston, TX 77065

Phone: (832) 237-2525
Toll free: (866) 969-3569
Fax: (832) 237-2505
Email: info@compliancereviewservices.com

Client Office Appointments:
9am-1pm or individually based on schedules
No appointments after 4pm or on weekends
Hours:
8:30 AM to 4:30 PM Monday through Thursday
8:30 AM to 12:30 PM Friday
Summer Hours: (May 31 - Sept 3 each year):
8:30 am - 12:30 pm Monday - Friday
Holiday Closures:
New Years Day
Memorial Day
President's Day
4th of July
Xmas Eve and Xmas Day
Thanksgiving Day and the Friday after
Click here
for directions to our office.